"Toast With Nutella And Cofffee Soundscape Mixdown" by Donald Louch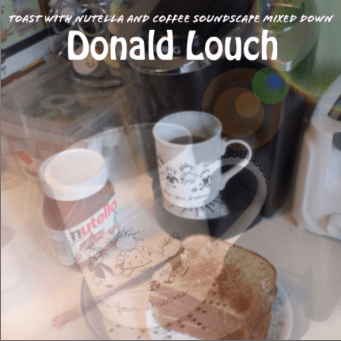 Original Soundscape: From taking two slices of bread, to toasting the bread, then to spreading Nutella, on it to finally, eating it. With the addition, of brewing a fresh cup of coffee to drinking the coffee. This is what my morning breakfast routine looks like and my soundscape that I did for my CMNS 150 class.
Released On: November 5th, 2013
Genre: Soundscape
Fun little fact, my teacher loved the assignment and left this note:
You rocked this Donald. You have a great ear and a talent for putting audio together.